Here at Family Memorials by Gibson, we highly value all of our employees, from our receptionists to our administration/clerical staff, stoneworkers, setters, and sales staff. Each of them plays an incredibly important role in our company.
Please continue reading to learn a little more about each and every one of us!
Gibson Family
---
Scott & Mary Gibson – Owners
Owners
Scott and Mary are the second generation owners of Family Memorials! Scott currently manages our production shop and has had decades of experience carving, lettering, and setting monuments. Mary has been with the business since the beginning as well and manages our offices and sales staff. They are both slowly handing over management of the company to their three children.
Tony Gibson – Sales Manager
Tony started working at Family Memorials in 1999. He started out working in the shop and setting. He now works out of our Sioux Falls office as our sales manager.
Maria Gibson – Art Department Manager
Maria started with us in 2008 as an artist/graphic designer and is now the manager of our art department.
Mike Gibson – Shop Manager
Mike joined the family business in 2000 doing cemetery lettering, setting, and stone carving. He is now managing our production facilities in Crooks together with his father Scott.
Sales Staff
---
Doug Burns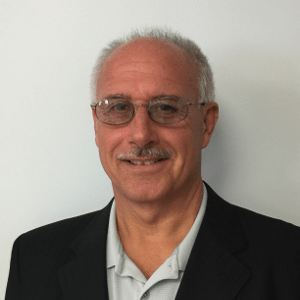 Doug lives in Baltic, SD. He has served on the Baltic City Council for 14 years and is still a member of the Planning and Zoning Committee for the city.
He is from Watertown, SD and graduated in 1973. He started his career in the monument business with Trump Memorials in Lincoln, NE while attending college. While there, he lettered and carved the monuments, as well as set them in the cemeteries.
He started with Family Memorials in March of 1987, where he also did the lettering and carving of stones and cemetery lettering.
Now, because of his extensive knowledge and experience in the monument business, he is one of our top salespeople. He covers an area that expands from Sioux Falls, SD, east to Adrian, MN, north to Marshall, MN, west to Artesian, SD, and back to Sioux Falls.
He is married to Dawn of Watertown, and they have two children: son Jason and daughter Jenni (Ryan) Nuttall and granddaughters Lydia and Lainey. He enjoys Husker football, as well as other sports. He loves attending jazz and blues concerts and being poolside at Wild Water West in the summer.
Len Hartka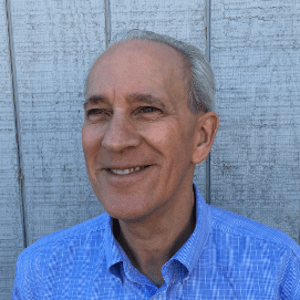 Len was born, raised, and schooled in Baltimore, Maryland. He was then stationed at Grand Forks Air Force Base in North Dakota in 1972 where he spent the next 23 years.
He was then recruited to Sioux Falls, South Dakota by a small family-owned business that had already been serving the needs of the community for over six decades. He spent many years enjoying the pleasant working atmosphere that only comes with a family-owned business. He was disappointed when a large conglomerate made the owner an offer he couldn't refuse, but as we all know, when one door closes another soon opens, and now finds himself with us at Family Memorials.
Len believes this is by far the most rewarding type of work he has done. The helpful and supportive atmosphere we have created for the families we serve makes it a pleasure to be at the office.
Len goes by the motto: "Life is wonderful, and then we go to Heaven." When he isn't working, he enjoys camping and fishing, going to local events in the area, dancing, going to concerts, spending time in the garden, or catching a movie.
Jacki Hoffman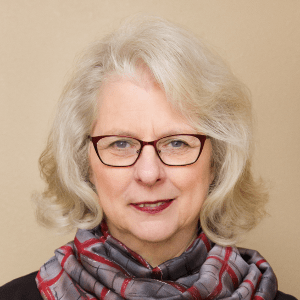 Jacki lives in Leola, South Dakota (northwest of Aberdeen) with her husband Wayne. They are happy to have some of their children and grandchildren living close by as this allows them to attend many musical and sporting events.
Luanna (Brent) and boys, Cooper, Carter, Sam, and Joshua live in Sioux Falls. Nathan and family, Spencer, Alyx, Zander, and Parker live on the family farm east of Leola. Ben (Bethany) and family, Drew, Allisyn, Bode, and Vander live in Zanesville, Ohio. Kristin (Gabe) and family, Wyatt and Gracelyn, live in Leola.
In the winter months, Jacki enjoys counted cross-stitch, sewing, and crocheting. In the summer she will be in her flower gardens. No matter the season, she is always ready for a new travel adventure!
Jacki began her career in the monument business in 1998 at the encouragement of her parents who had also been in monument sales for several years. She has worked in the industry part-time while continuing with full-time employment in the hospitality industry.
In 2010, she accepted a full-time position with Family Memorials and is available to assist anyone in the Aberdeen, Mobridge, and Huron areas.
Don Jervik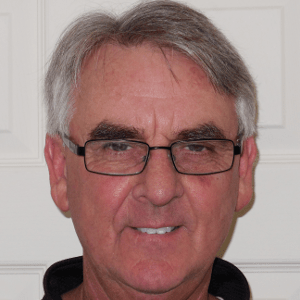 Don is a part-time salesman that covers the immediate Beresford, SD area. He lives in Beresford and has spent most of his life in the area. He has over 30 years in the monument business and has been with us for over 12 years.
He has two daughters and five grandchildren. He is also a full-time mail carrier for the town of Beresford and has been with the USPS for 27 years.
In his spare time, he enjoys playing a round of golf and being outside.
Tammi Johnson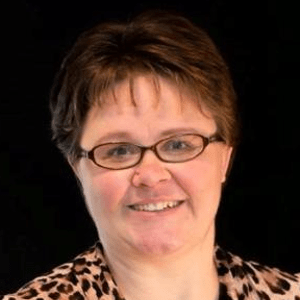 Tammi is our sales rep in the area of Pierre, South Dakota. She is a lifelong resident of the Pierre community and has been with Pierre Monument Company almost since the day it opened.
With her experience in retail sales, she understands how to listen to her customers and has created some beautiful cemetery memorials for the families she has served. With each creation, she feels a sense of pride in preserving the memory of family and friends.
She and her husband Bernie have three children and one grandson. Her passion for riding motorcycles with her husband is something she values highly. Every year they attend the Sturgis bike rally. The great outdoors is where she feels at home.
Tammi always has a smile on her face and enjoys helping everywhere she can.
Amber Larson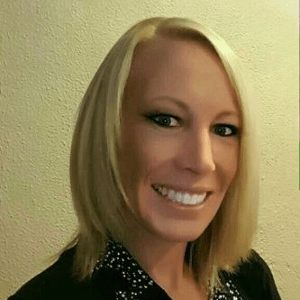 Amber is our sales representative for Yankton Monument Company in Yankton, South Dakota. She is proud to work for a small, family-owned business with strong Christian values.
She enjoys being a member of the local Chamber of Commerce and being involved with the community. She says that creating a beautiful monument in order to help families honor a loved one that has passed is the most rewarding work she has ever done.
She is from South Dakota, born in Yankton and grew up west of Viborg. She has lived in and around the Yankton area since 1996.
She is married to Robert Larson and they own an acreage right outside of Yankton. They also have two children, Andrew and Savannah. As a family, they enjoy riding and showing horses, going to baseball games, gardening, camping, and fishing in their spare time.
Their children keep them young and on their toes with school activities, 4H club meetings, horse shows, and sports.
Jody (DeVille) LeFaive
Jody is our sales manager in our Watertown, South Dakota location.
Although the office is in Watertown, her area expands north to Summit, south to Brookings, west to Iroquois, and east to Marshall, Minnesota.
Jody is originally from Watertown and joined our team here at Family Memorials in 2009.
In her spare time, Jody and her husband enjoy spending time with their three dogs, volunteering in their community, and crafting.
Linda Schlenker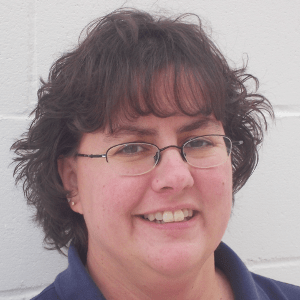 Linda works out of our Watertown office and covers a large geographic area. Starting in Watertown, her area expands north to Summit, south to Brookings, west to Iroquois, and east to Marshall, Minnesota.
Linda is always able and willing to serve any family as she guides them through the process of purchasing a monument for themselves or their loved ones.
Shop/Setting Staff
---
Jeremy A. – Head Setter
Jeremy is our head setter and spends the majority of his time in the spring, summer, and fall on the road installing monuments in cemeteries. During the offseason, he is busy doing maintenance on all of our settings trucks and other equipment as well as taking on many other smaller projects.
Rob E. – Graphic Designer / Stone Carver
Rob has been our cemetery lettering guy for a long time and is now moving into the art room as a graphic designer.
Chuck H. – Shop Foreman
Chuck has been with Family Memorials since 2000. He is now our shop foreman and a skilled stone carver.
Travis H. – Stone Carver
Travis currently works in our shop as a skilled stone-carver / sandblaster. He has also done cemetery lettering for us in the past.
Brian P. – Setter
Brian has worked for us as a setter for many years. He first started setting for us on his off days as a Sioux Falls firefighter. Now that he's retired from the Fire Department, he's around much more and is busy setting during the spring, summer, and fall months. When winter rolls around he'll often be found in the shop helping with maintenance and other projects.
Richard R. – Stone Carver
Rich just joined Family Memorials in the summer of 2017 and is quickly becoming a skilled stone-carver/sandblaster. He is also learning the ropes to become our primary cemetery lettering guy within the next couple of years.
Office Staff
---
John C. – Bookkeeper
Erica B. – Accountant
Dustin G. – Accountant / Social Media Manager
Brett H. – Secretary